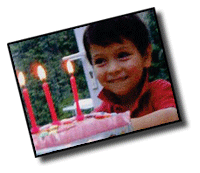 Preserve your family legacy, by transferring your cherished photographs along with your favorite music to video or DVD. This is a gift that keeps on giving! Anniversaries, Birthdays, Memorials and Graduations, All preserved by the magic of video.


This is an honoring and heart warming tribute to your loved ones that have passed on. This video could be used as part of the Funeral Service.


This is a worthy recognition of a family member, colleague or friend. This tribute can be used for Birthdays, Retirements, Mother's Day, etc.


Celebrate the past years of the couple that you are honoring, Newly Wed through the Golden Years. This album will be enjoyed by everyone attending the affair.


Honor your child's lifetime through graduation day. This can be shown at the Graduation Party and enjoyed for years to come.




Additional Camera Coverage (no editing): $75.00/hr
Editing: $45.00/hr
Photo Montages (up to 40 photos with music): $299.00
DVD copies – VHS Copies: $15.00 ea
1 VHS to DVD Transfers (10 or more transfers $12.00 each): $20.00 ea